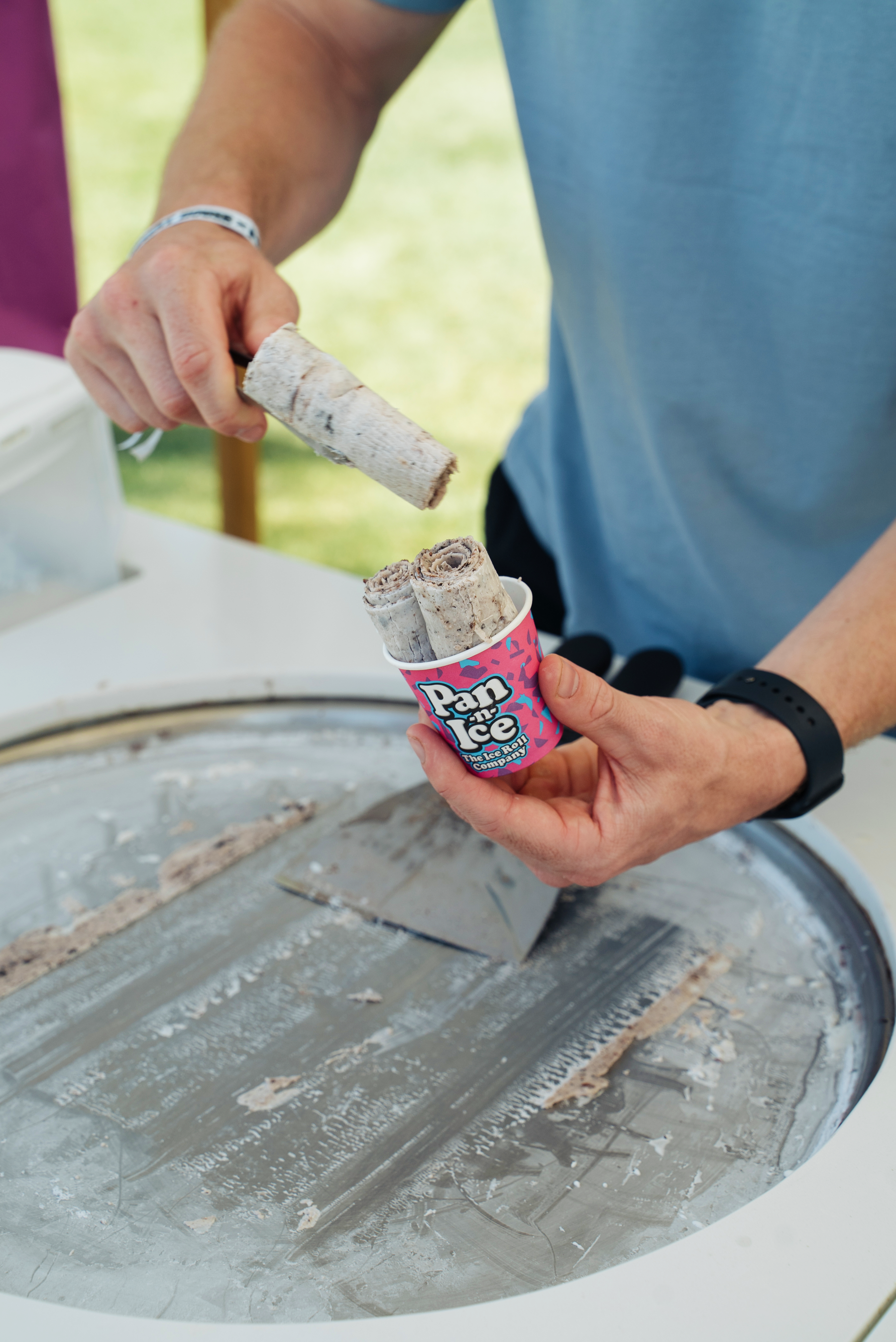 Hire Pan-n-Ice At Your Next Event!
At Pan-n-Ice, we manage more than 300 events a year, serving up our world-famous ice cream rolls (whilst bringing theatrics and fun to your event), all the way through to our delicious frozen cocktails! Add a bit of flavour to your weddings, parties or corporate functions, we cater for any occasion.
Let us manage your entire event and allow you to work with just one company for your next big party. We have everything you need to add the wow factor at your next event, whilst keeping it stress-free. We will manage the staffing, logistics, transport and more to ensure your event runs smoothly and to a high level of service.
With hundreds of 5 star reviews, get a quote with us now and let us start all of your event planning! Check out all of our services that we offer below, get a quote now or reach out to us for any further questions at events@pan-n-ice.co.uk
Hattie T., 2021
'Our event was amazing. Your colleagues are lovely, polite and very welcoming, really added to the vibe of the day. Exceptional customer service!!!! I will book you every and anytime I have an event.'
Ted Baker, 2021
'We worked with Pan-n-Ice due to their unique ability to connect with the British public through both a memorable and delicious experience. In addition to this, their social channels offered a valuable opportunity to amplify our campaign awareness online.'