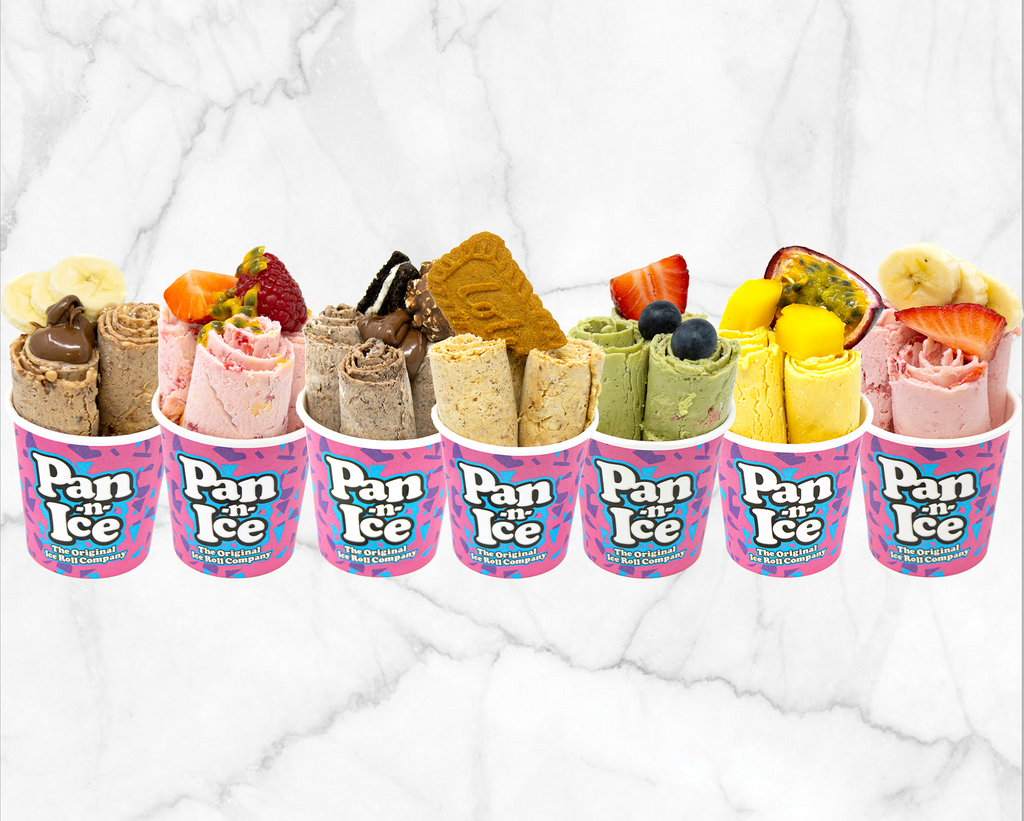 ICE CREAM ROLLS
Are you looking for delicious, fun and amazingly Instagrammable rolled ice cream catering for your next party? Then you'll love Pan-n-Ice. Our world-famous Bubba ice cream rolls are guaranteed to delight your guests and keep your party rocking.
It's what we're known for, our delicious, fresh Bubba ice cream rolls. But what we do that makes Pan-n-Ice's Ice Cream Rolls so unique is that we bring the entertainment, flavour and personality when crafting our scrumptious ice cream rolls on our ice cream carts before yours and your guests' eyes.

It doesn't matter what the event is in aid of, whether you're throwing a party for a birthday, bar/bat mitzvah, retirement, graduation or after wedding ice cream catering, or you're raising a toast for your team's latest work success, Pan-n-Ice would love to be there to help you celebrate with our fun-packed rolled ice cream catering at your event.
Get a quote
Any flavour you like...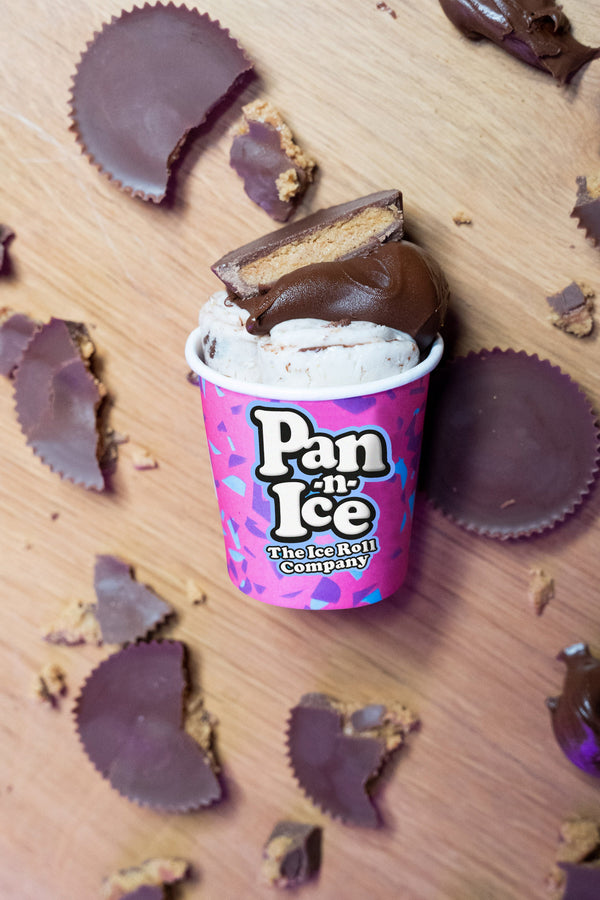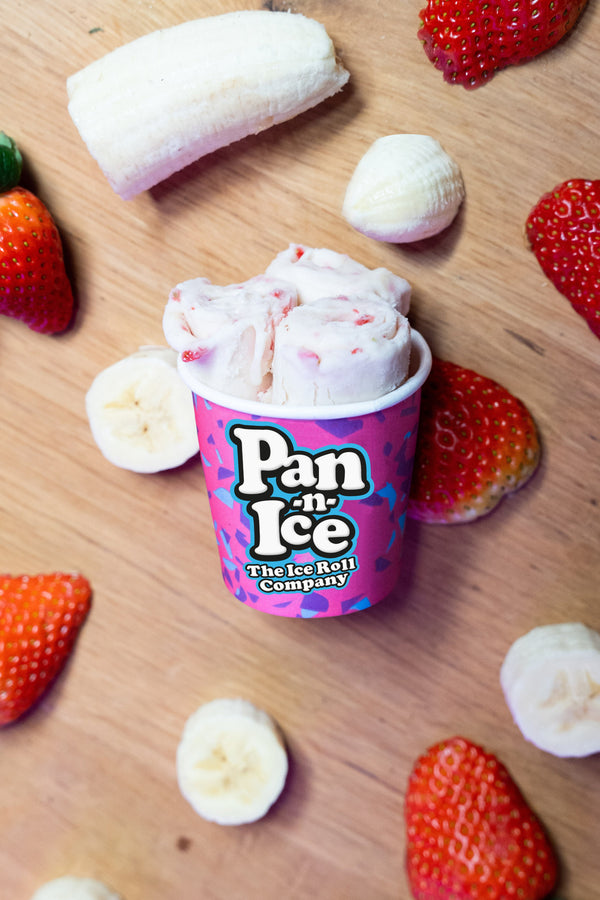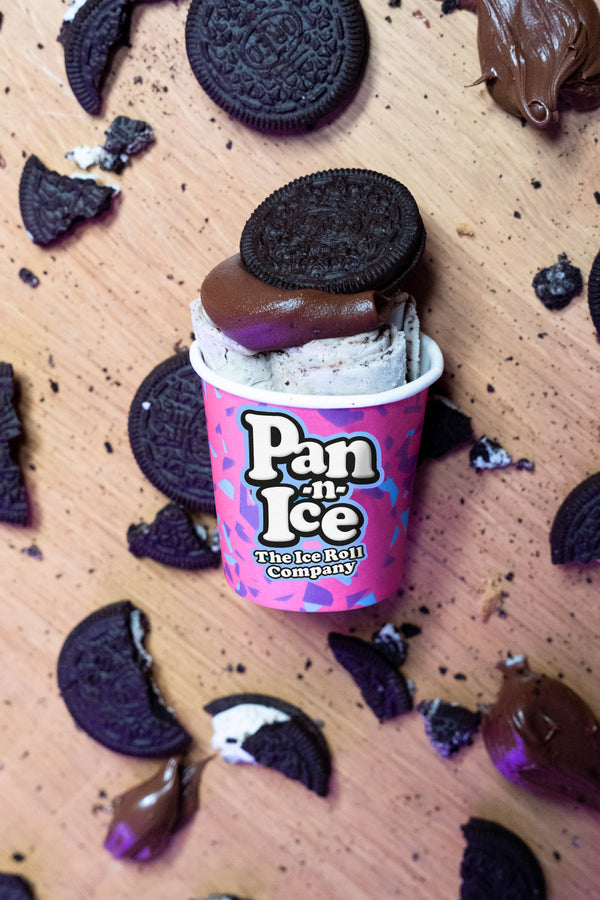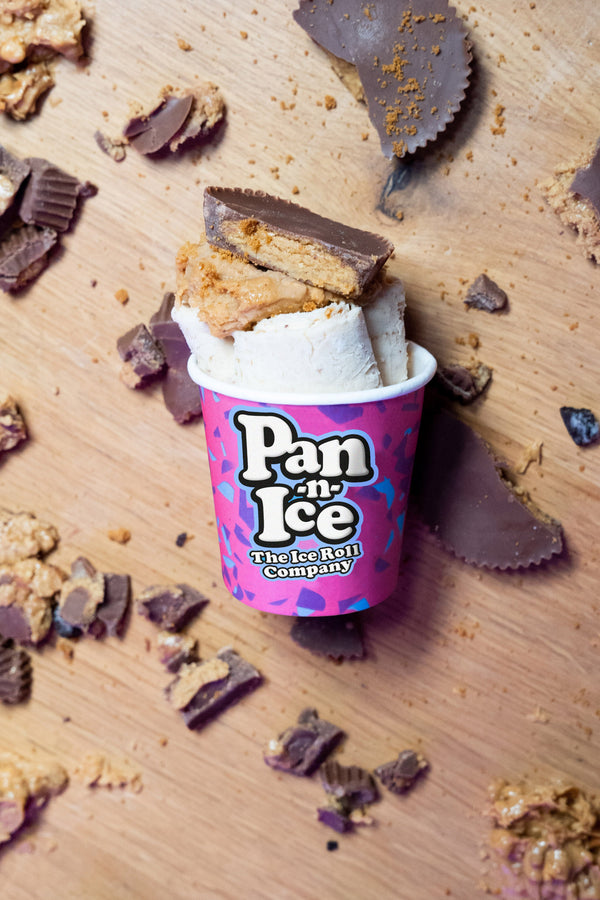 Our ice cream cart hire is bursting with flavour and flair, as well as being full of excitement. It's all about giving your guests an event to remember (for all the right reasons). Our approachable and hospitable ice cream chefs are there to make your guests' day unforgettable with a great experience as well as delicious rolled ice cream. This is what makes us so different from other ice cream carts for parties - we make sure all our customers are left delighted with their event, whether that's by entertaining them and bringing laughter with our flicks and tricks, giving them the chance to make their own Bubba ice rolls, or just being extra lively and full of life. If you're looking for an experiential, personality-packed rolled ice cream cart for your party, Pan-n-Ice is the only answer when searching for your ice cream caterer.

We deliver our experiential ice cream catering for events such as; Product launches, Exhibitions, Conferences, Summer parties, Christmas parties, Brand activations, Festivals, Weddings, Birthdays, Bat/Bar Mitzvahs, Christenings and more!