The Story of Pan-n-Ice...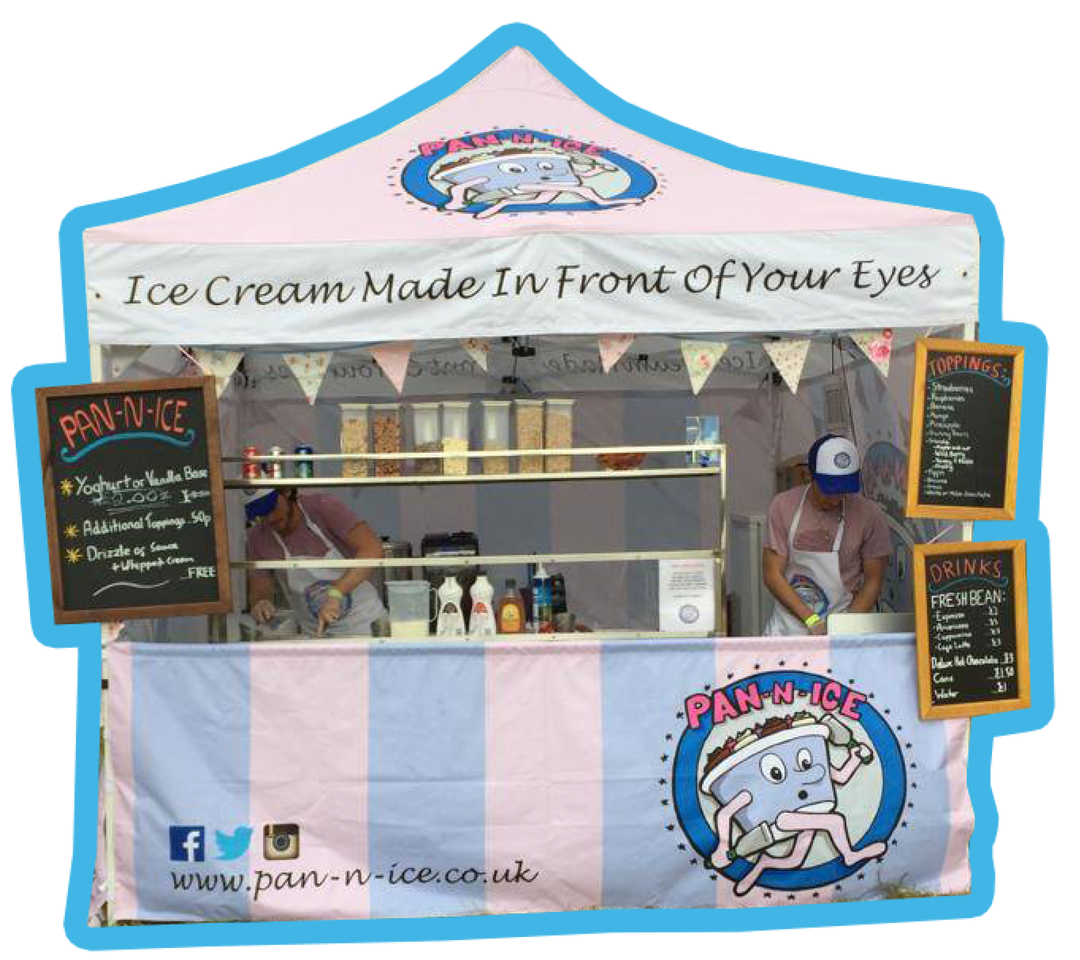 Shop now
Hi Bubbas!
Pan-n-Ice was founded in 2015 when Henry was traveling in Thailand with a friend. Instantly in awe of this amazing concept of making rolled ice cream, they decided to bring it back home to the UK to all the bubbas.

What started out as just two friends traveling around the UK doing ice cream roll catering for small events, has now grown into a well established global bubba ice roll brand, ready to take on the world. We have operated in prestigious locations such as Harvey Nichols, Bicester Village, Topshop Oxford Street all the way to large scale events in New York City and Abu Dhabi. We also now have four permanent parlours in Westfield London, Westfield Stratford and Selfridges Manchester.

Since the brand has grown in demand over the years for delicious ice cream rolls, we recently launched our new exciting bubba DIY ice roll kits that allow you to make your very own rolled ice cream from the comfort of your own home! Entertain your children, create endless rolled ice cream flavours or have a perfect date night with your other half!

So, be it hiring us for your next event, visiting our parlour, or trying your hand at ice cream rolling with our DIY kits - we can't wait to get rolling with you bubbas!
Meet the Team
Jamie Milroy

Business Advisor

Lucy Strong

Marketing Director

Emily McAllister

Marketing Manager

Jalpesh Patel

Management Accountant

George Chaffer

Events Sales Manager

Tilly Birch

Senior Events Manager

Jonathan Beltran-De Guzman

Operations Manager

Sophie Edwards

Marketing Assistant

Rolo Milroy

Chief Executive Paw-fficer

Monty Milroy

Chief Barketing Officer