Westfield Shepherd's Bush

Selfridges, Trafford Centre Manchester
Westfield:
Monday - Saturday: 10am - 10pm
Sunday: 12pm - 6pm
Selfridges Trafford Centre:
Monday - Friday: 10am - 10pm
Saturday: 10am - 9pm
Sunday: 11.30pm - 6pm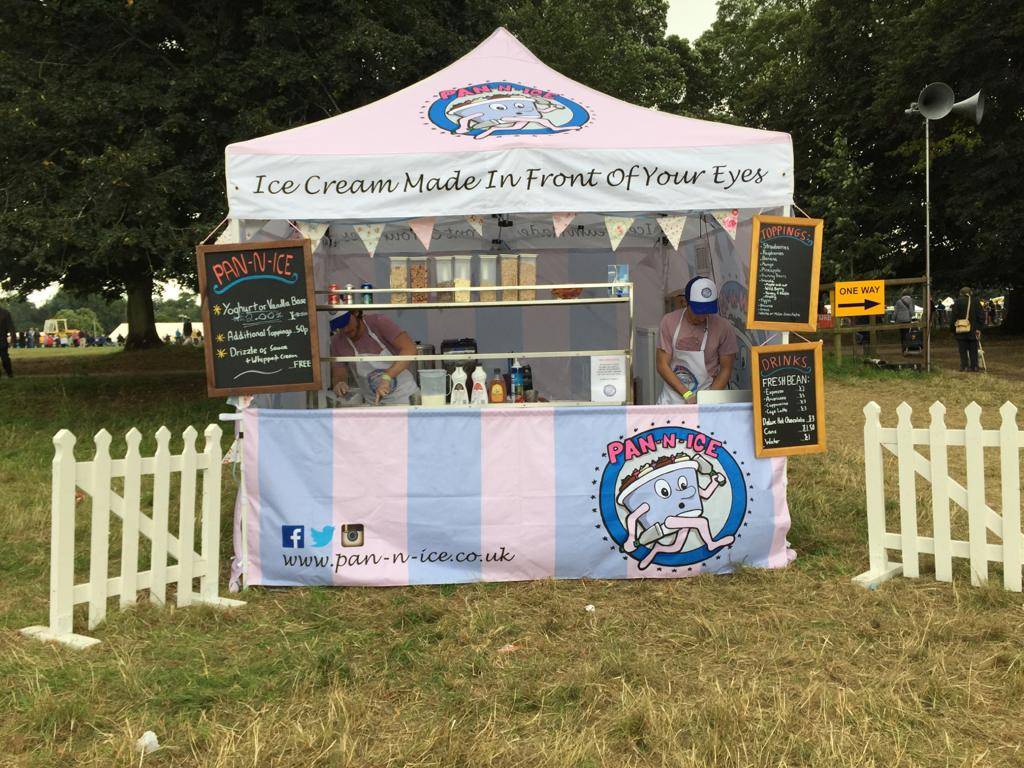 Pan-n-Ice was founded in 2015 when Henry was travelling in Thailand with his mate. Instantly in awe of this amazing way of making ice cream, they decided to bring it back home to the UK.
What started out as just two mates travelling around the UK attending small events, has now grown to becoming a well established ice roll brand ready to take on the world. They have operated in prestigious locations such as Westfield, Selfridges nationwide, Harvey Nichols, Bicester Village, Topshop Oxford Street and NYC stores the list goes on...
"Get a load of the Thai ice-cream trend that's rolled up to Westfield Stratford"
STIR FRIED ICE-CREAM: AN ODDLY SATISFYING THAI TREAT
"EIGHT OF THE BEST ICECREAM PARLOURS IN THE UK"