Westfield Shepherd's Bush

Selfridges, Trafford Centre Manchester
Westfield:
Monday - Saturday: 10am - 10pm
Sunday: 12pm - 6pm
Selfridges Trafford Centre:
Monday - Friday: 10am - 10pm
Saturday: 10am - 9pm
Sunday: 11.30pm - 6pm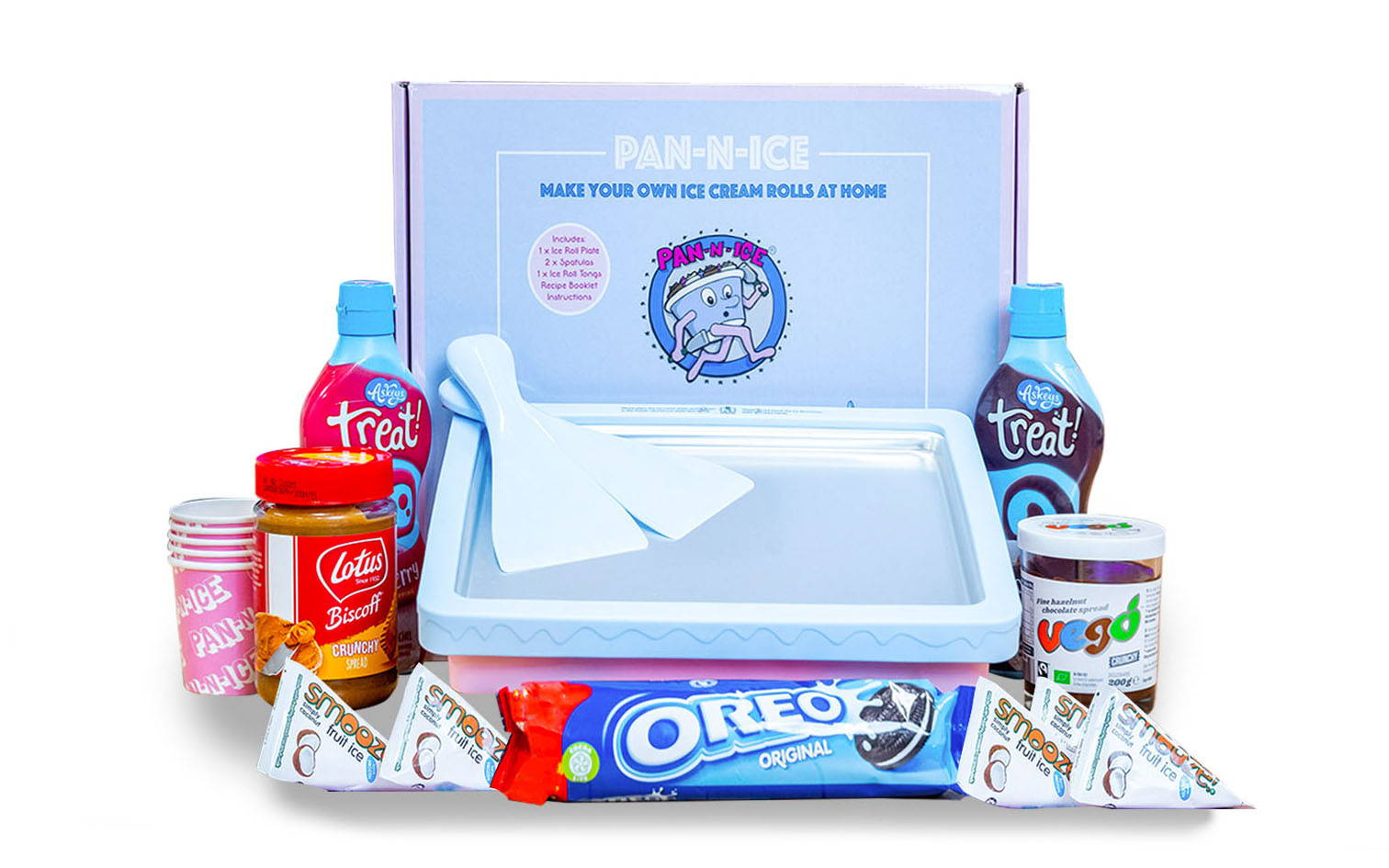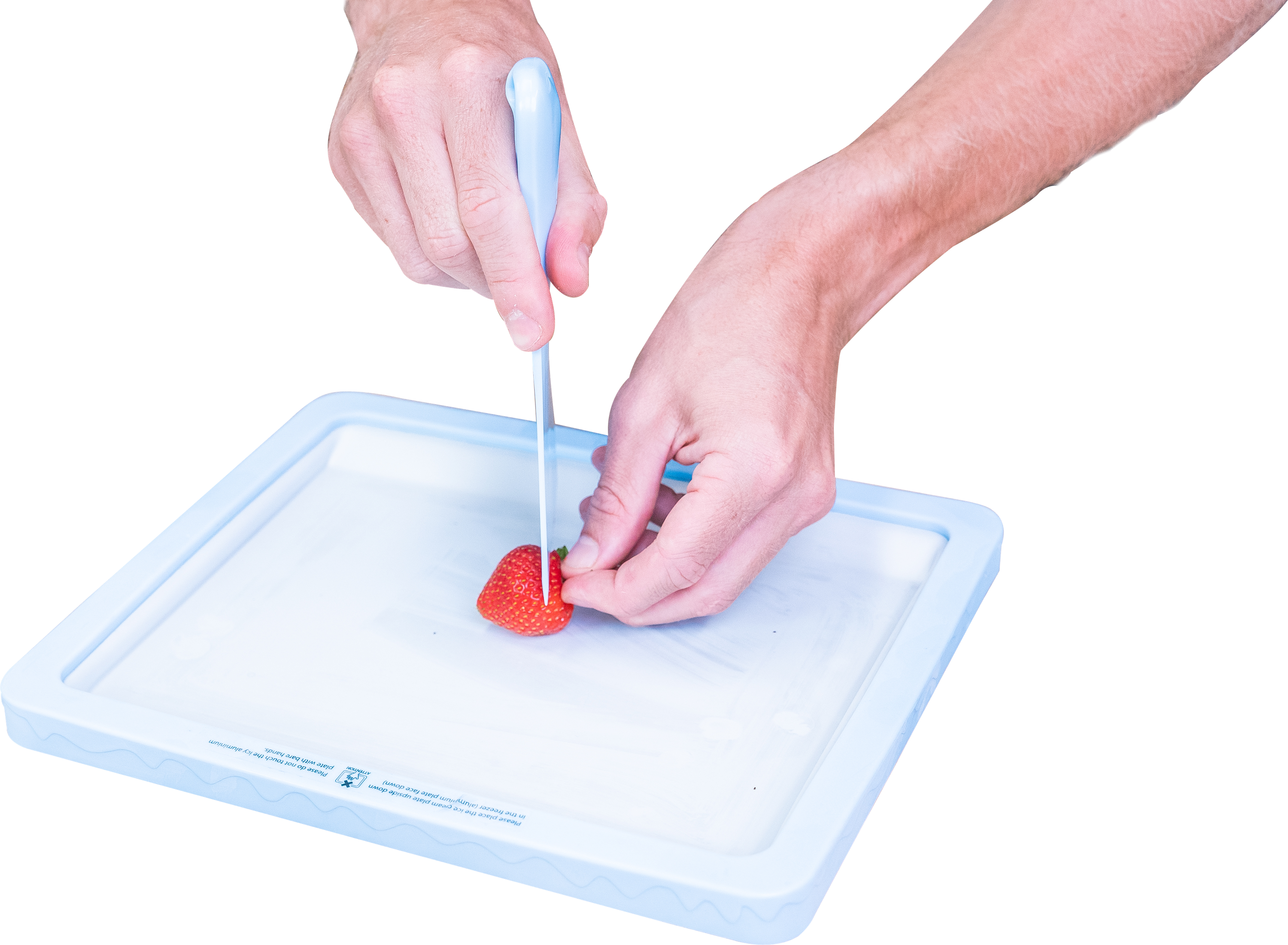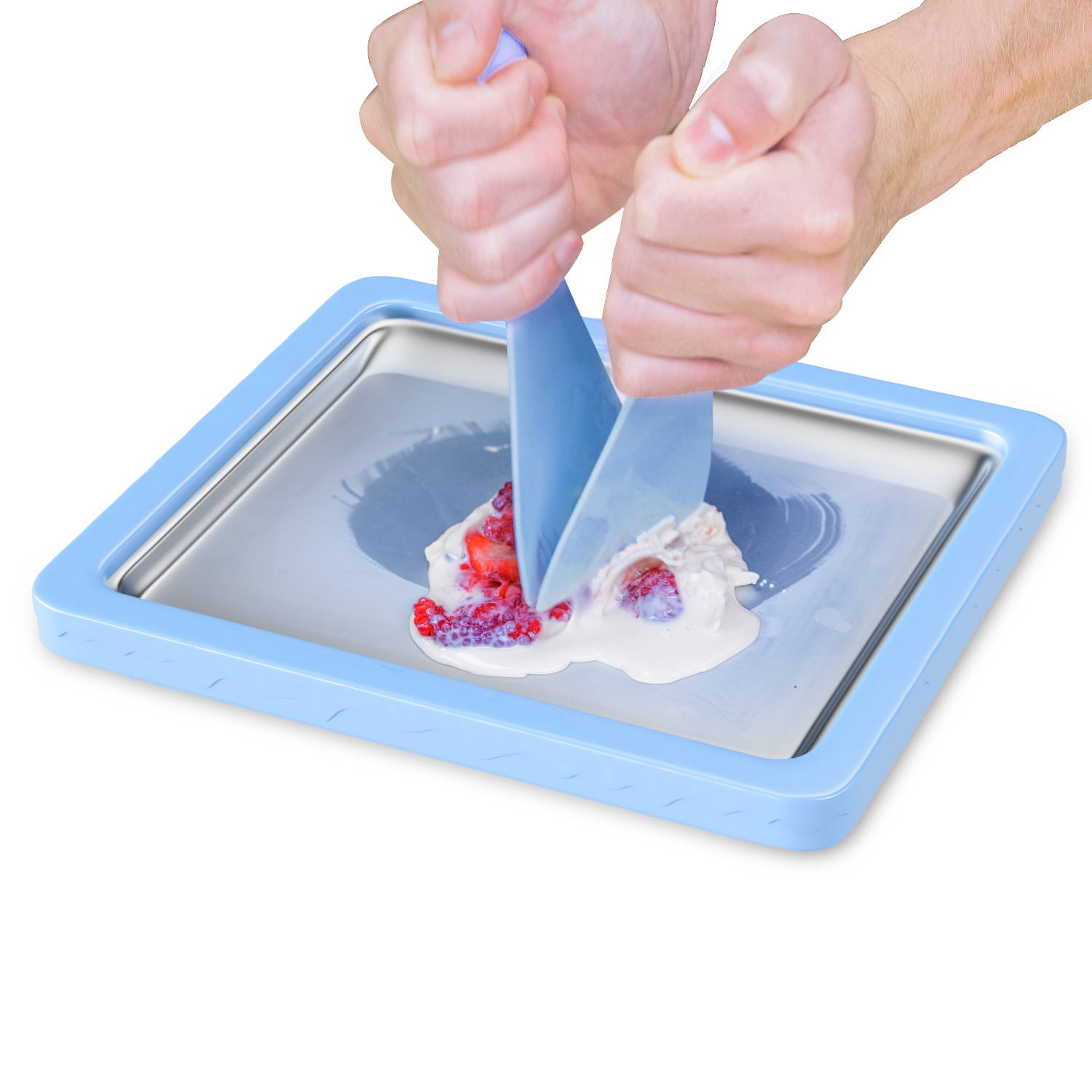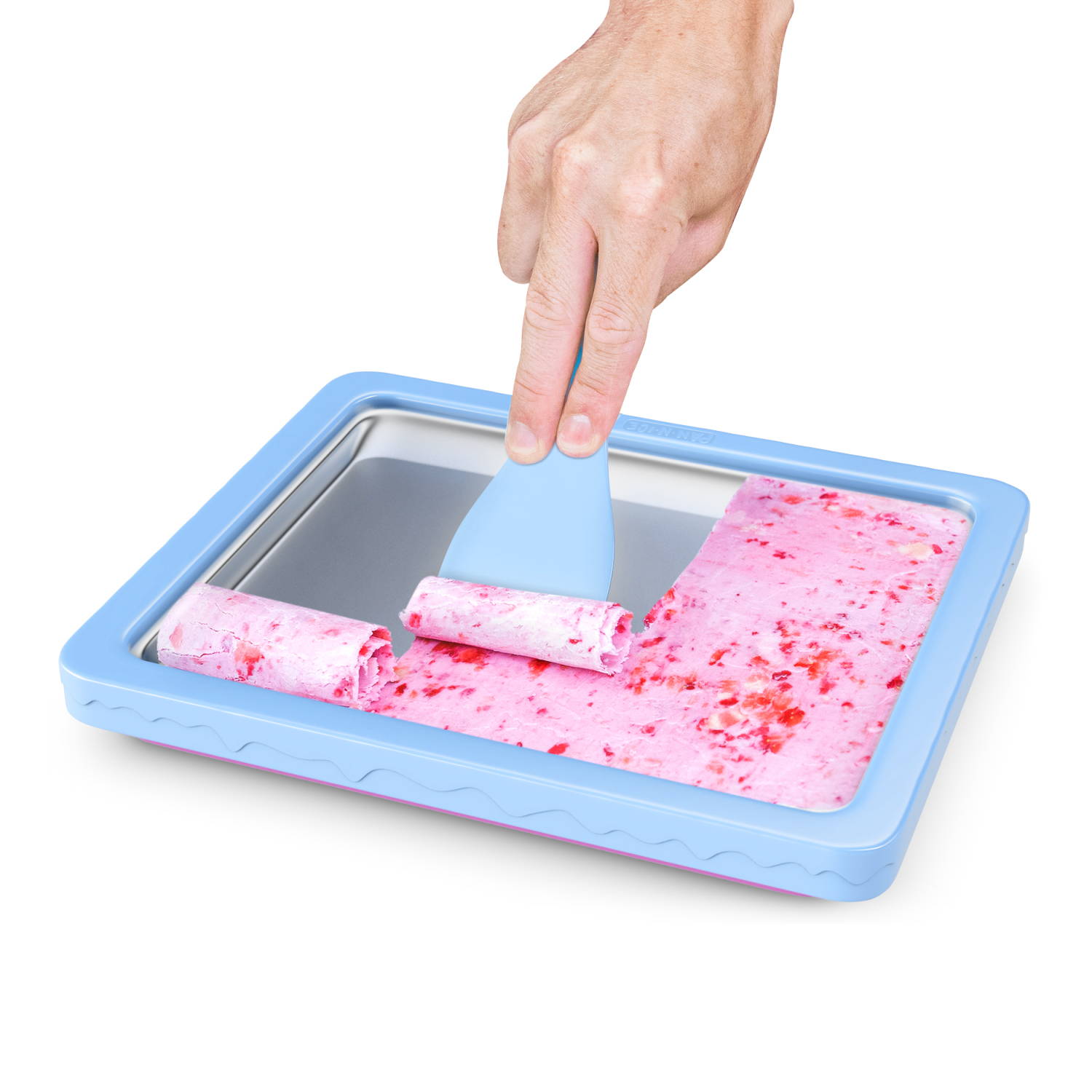 Limited stock available, buy now before we sell out!
Make ice-cream rolls at home with the original ice-cream roll pans from PAN-N-ICE™🍦
Easy to use with super tasty ice-cream every time!

Including over 10 vegan products - awesome value.

Reuse your pan over & over again - endless fun for all ages!

Perfect for entertaining the kids over summer or for frozen cocktails for the adults!

Go wild inventing new & exciting flavours.

Visit our

YouTube

channel for inspiration.
It is finally here, the Pan-n-Ice Vegan pack! This amazing kit comes with everything you need to make delicious vegan ice cream rolls, perfect for the summer holidays, using a special vegan coconut base. Create your own delicious flavours or use our complimentary recipe book for easy to follow parlour recipes.

With plastic child-friendly spatulas, this kit makes the perfect gift for any age!

PLUS every kit includes a free Pan-n-Ice voucher to use at any of our parlours nationwide!

Please note, your freezer must be able to reach -22 degrees for this product to be able to work successfully. Each plate can make between 3-6 portions of ice cream rolls at a time.

Whats included in the kit:

- 1 x Ice Roll Plate
- 2 x Pan-n-Ice spatulas
- 1 x Tongs **NEW**
- 1 x Recipe Booklet
- 1 x Instruction manual
- 5 x Pan-n-Ice cups
- 5 x Vegan coconut ice cream mix (can make 5 ice creams)
- 1 x Biscoff spread
- 1 x Vego spread
- 1 x Treat strawberry sauce
- 1 x Treat chocolate sauce
- 1 x Oreo pack
- 1 x FREE Pan-n-Ice voucher to use at any of our parlours

** Please note some items may be switched to vegan alternatives when exact items are not available **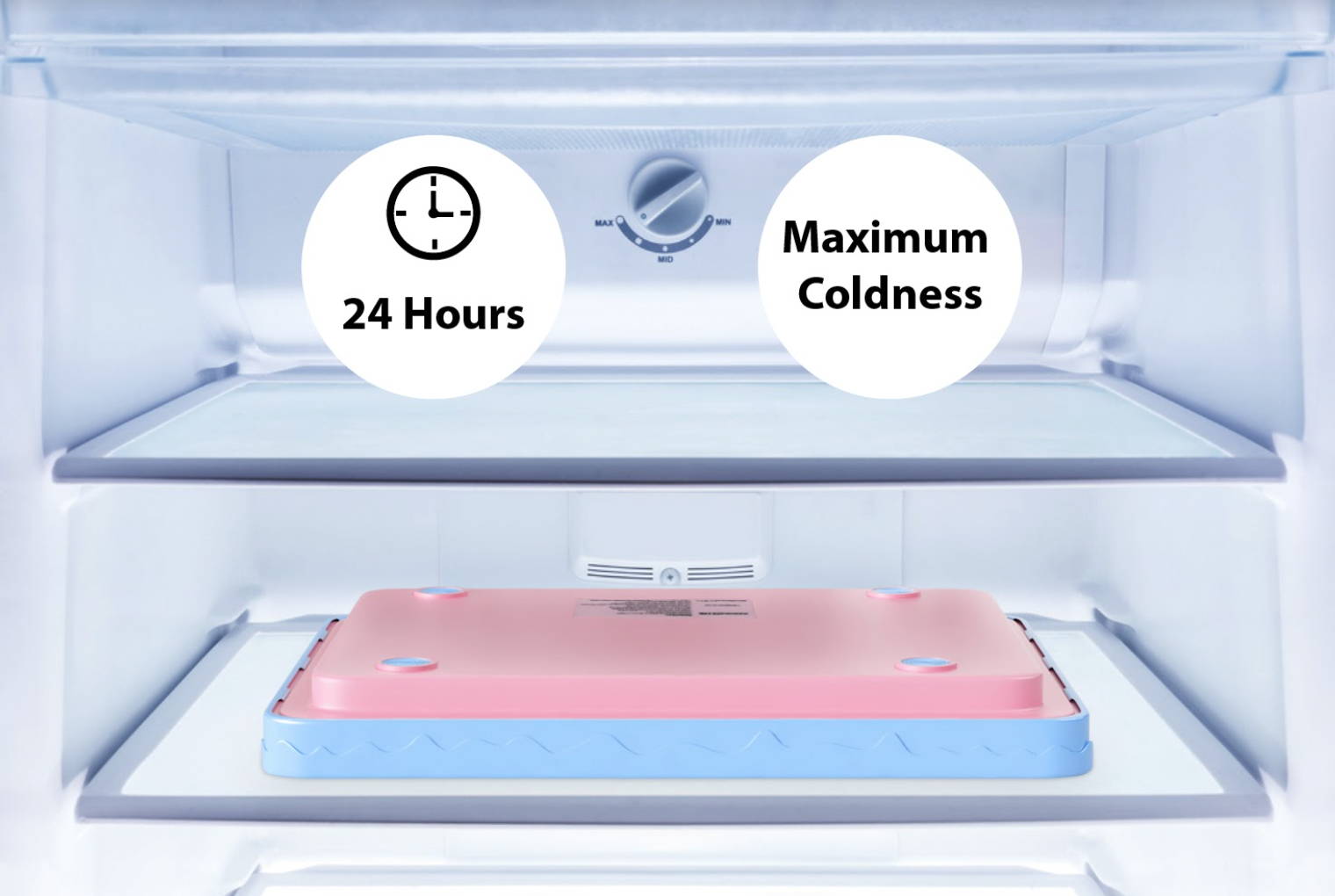 This kit enables you to bring the amazing ice cream roll show to your dinner table!

Its sleek design means it can be stored in almost any home freezer without taking up too much space.

1)
Put the plate inside your freezer for 24 hours (make sure it is set to max...Brrrr!)
2)
Pour on our vegan ice cream mix along with your chosen ingredients
3)
Make your delicious ice cream rolls with the help of our YouTube videos